Most septic tanks have space for 3-5 years of accumulated sludge before they stop functioning as intednded. It is recommended to have scheduled routine pumping to avoid costly damage.
When a septic drain field fails, it can be the soil becoming clogged and compacted, and not the septic tank or the drain pipes. This keeps the fluids from your septic system from being able to drain into the soil like they are supposed to.
Septic System Installation
A permit from the local health department is required to install a new septic system. After that step is completed we can provide you with a consultation on our septic installation services.
During regular pumping's, our certified technicians will share with you the condition your tank and any necessary maintenance needed to preserve the life of your septic system. Estimates of those repairs will be provided to you.
servicing the great lakes bay region and surrounding counties
Septic Services You Can Trust
Septic systems are essential for almost every home or business and many owners rarely think about them–until something goes wrong with the system. From installation & repair to preventative maintenance, Discount Septic Services handles the long-term health of your septic system so you never have to worry about a sudden failure and the cost that goes along with it. Our team of septic experts utilize decades of experience and knowledge to keep your satisfaction high and costs low.
YOUR LOCAL FAMILY OWNED SMALL BUSINESS
Serving the Great Lakes bay region and surrounding areas for almost 10 years!
We offer good old fashioned service with modern technology.
The job is done with smiling faces!
We want to help service you, address your concerns and get your job down in a timely manner, that's why we have all brand new trucking and equipment.
We care about our customers and reputation
Free Estimates
Straight Forward Pricing
Customer Satisfaction Guaranteed
Locally Owned and Operated
Licensed and Insured
Years of Experience You Can Count On
Servicing the Great Lakes Bay Region and Surrounding Counties
Business has thrived since Mike and Selena launched Discount Septic in 2013, and now includes more than 10 employees, 6 septic trucks, 2 vactor trucks, 2 jetting trailers, and 6 sewer vans!

In addition to septic tank pumping and installs, this company offers excavation, home septic inspection, grease traps, portable toilet rentals, jetting angering, line repairs, and portable toilet rentals for weekend and events only.
Discount septic came out on a Friday night too take care of our problem, price was incredibly reasonable with great service, if you need septic work I would HIGHLY recommend Discount!
Just had the best experience with discount. They were on time, they answered every question, and they were so professional. I would highly recommend.
Highly recommend this company. Great customer service and pricing. They showed me what was wrong with my drain field and fixed the issue that same day. I have and will continue to refer my friends and family to them for any service needed.
Schedule a Consultation Today!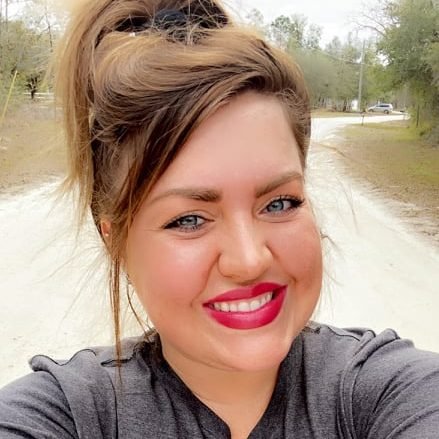 Owner/Pora Potty Princess